Singapore's educational system is consistently ranked as one of the best in the world, according to the Organization of Economic Co-operation and Development (OECD). It is also regarded as a world-leading educational system with the highest performance in international education, topping the global rankings. In 2022, Singaporean students made up to half of the best scorers in the International Baccalaureate (IB) tests.
The high-ranking results emerging from the Singaporean education system make it a globally rated system worldwide. How do Singapore's teaching and learning systems stand out from others? And what makes studying in Singapore unique from other schools?
This article examines the specialties of the education system in Singapore and how it compares to other countries.
Let's begin.
How study in Singapore is different from other countries
Other than the government's considerable investments in education, as about 20% of the country's budget is spent on the education sector, other factors contribute to Singapore's outstanding success.
Below are the elements that make studying in Singapore exceptional from other countries.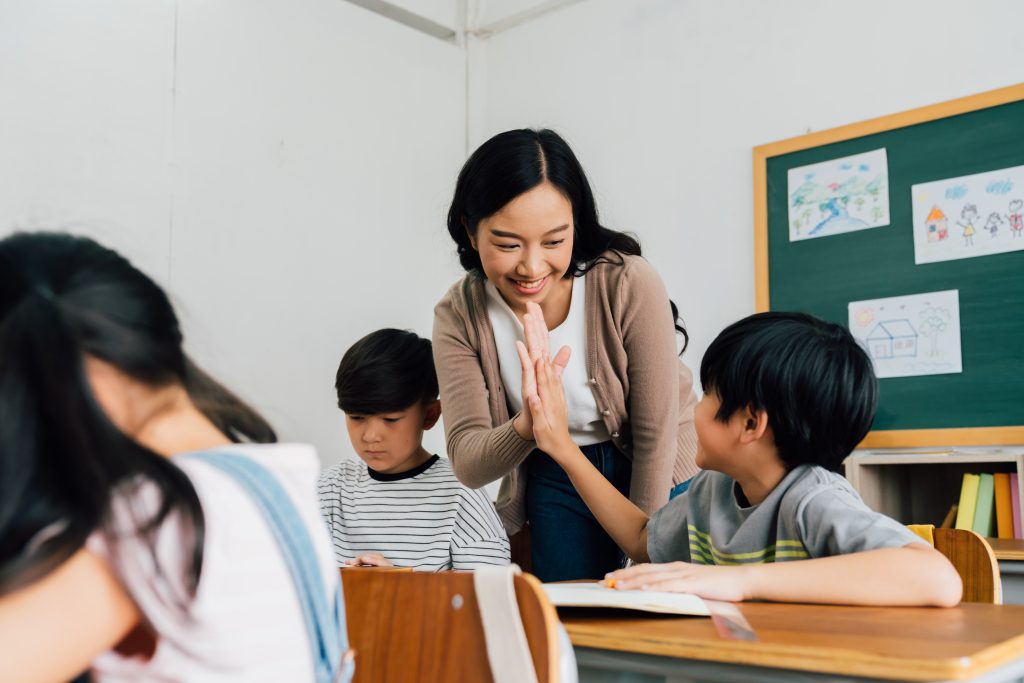 1.    Its curriculum focuses on teaching problem-solving skills
Singapore focuses on teaching students practical, problem-solving skills they can utilize for real-life experiences. Therefore, every subject is channeled towards helping students learn how to think creatively and solve problems using hands-on teaching techniques.
Additionally, the school management and government are particular about teaching students practical skills and promoting a healthy environment for learning. For instance, when the government realized that examination results placed kids under undue stress, they stopped releasing top scores to eliminate apprehension and unhealthy competition among students.
Conversely, they introduced a "teach less, learn more" philosophy to help teachers channel their focus into delivering in-depth, detailed education against an educational process that focused on quantity.
2.    It promotes systematic learning pathways
The Singapore education system gives students different learning methods according to their most preferred learning mode. As a result, it accommodates children with various learning needs. For example, students join an elementary school and move to a secondary school. Afterward they can select two vocational opportunities, including junior colleges or polytechnics, leading to university education.
This systematic learning procedure allows students to learn based on their strengths. It also ensures that all learners enjoy the privileges of learning according to their capabilities, thereby giving every student a chance at education.
3.    It promotes a parent engagement culture
In Singapore, parents play a critical role in their children's education. All students are considered to have  potential, so parents are encouraged to praise kids for their efforts and not necessarily how "smart" they think their kids are. As a result, children are motivated to earn commendations and praises through hard work. Therefore, although parents are actively involved in the kid's education, it is entirely the child's responsibility to succeed in school.
Additionally, Singapore's education system promotes parents' participation by ensuring they implement the values and skills they've been taught in school. Consequently, the Ministry of Education established the Parents Support Group (PSG) to ensure parents are invested in the school's activities.
This helps students work harder as they know they are monitored closely by parents; it also allows parents to support their kids efficiently because they are constantly updated on their children's performance to understand how they can help.
4.   They provide quality teachers
Singapore education relies on competent teachers to provide quality education for students. Before employment, teachers undergo training at the National Institute of Education (NIE), and the country selects the top 5% of graduates to teach in schools.
Moreso, Singapore's investment in the teaching force is evident in the quality of education delivered. In return, this has enhanced the status and prestige of its education system. The NIE also plays a prominent role in providing quality education for Singapore students. They ensure quality control by guaranteeing that all new teachers can take charge of the classroom before employment.
5.    They have specific education goals
Singapore's education system works with precise goals in mind, and this influences its curricular and teaching practices, enabling it to achieve its goals. It focuses on the holistic development of students by using an in-depth, strategic education system to produce students with high sociology-emotional skills to succeed in life.
Conclusion
Studying in Singapore is unique based on the quality of education and mode of teaching and learning. The system sets itself apart from other countries by focusing on the "quality" rather than the "quantity" of education. This focus enables it to provide a unique and practical education for its students.
Studying in Singapore – How Different Is it from Other Countries?