As a parent, only a few things will give you more joy than seeing your children excel in their academics. So, it's natural to be curious (even obsessed) about the best teaching practices to improve their chances of academic success. However, no matter how hard you try, some teaching aspects will always pose a challenge. For example, you may find it difficult introducing a topic to your child-especially the tough ones.
Unfortunately, topic introductions are too important to be neglected. How you introduce a topic to your child will significantly determine how they accept it. Effective topic introductions will ignite your child's interest and make for a smooth/engaging learning process. However, the opposite is the case when you choose improper methods.
So, what can you do to introduce topics to your child better? The subsequent paragraphs will answer this question. Let's begin.
Introduce Your Child's Lessons With These 5 Simple Methods
There are many topic introduction styles to explore when teaching your kids. These are the easiest and most effective ones:
Tell a Story
Do you still remember your favorite bedtime stories? We bet you do! That's how effective storytelling can be in driving the point home. Storytelling is one of the most effective and creative teaching tools for introducing a lesson. It ensures that your kid absorbs the information you're passing across quickly.
The best way to incorporate storytelling in your lesson introduction is by relating the lesson content to a real-life situation. You can tell a story from your personal experience, a famous person's biography, or someone you know.
Storytelling is also important in ensuring that your children overcome some challenges they may have with some topics. For example, telling Albert Einstein's biography can motivate them to overcome their nervousness if your topic centers around public speaking.
Start with a Preview
You can enhance your child's learning experience by giving them an idea of what they should expect from the new topic. This helps to prepare their mental faculties for the lesson by getting them to think about it even before it begins. Lesson previews will also help to deal with any anxiety your child may have developed about the topic. It also builds anticipation in your kid.
To effectively preview your lesson, explain the lesson objectives and how they'll benefit from an in-depth knowledge of the topic. When they realise how valuable the topic is, they'll be more interested in learning it.
Begin with Videos, Images, and Interactive Slides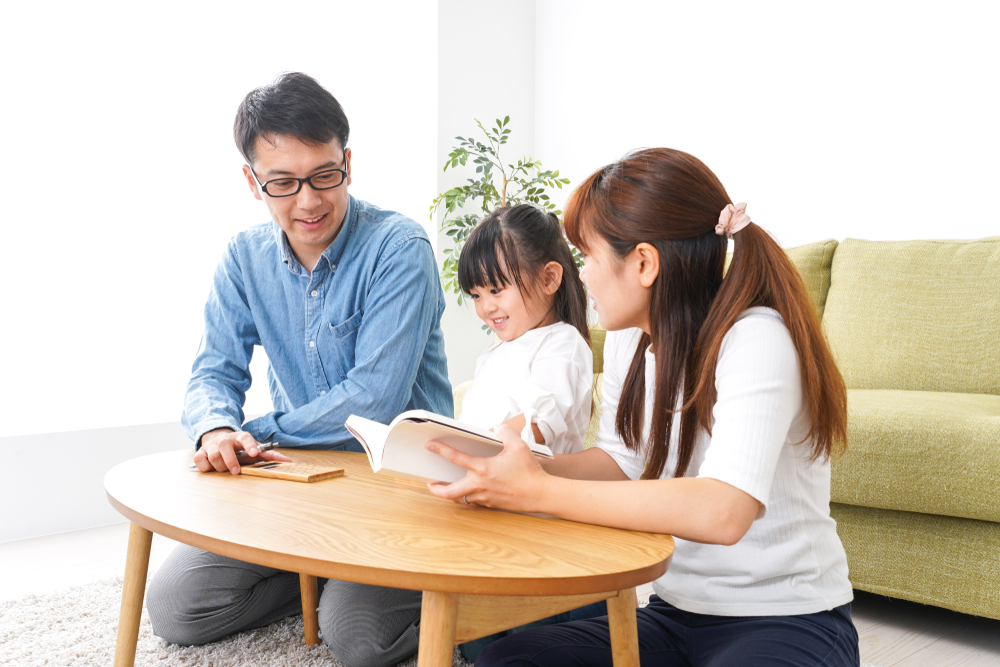 One of the best ways to ensure that your kids pay attention to your teaching is by using imagery and videos. Children are fascinated by the media, so, it's a wise idea to leverage audio-visual content to spike their interest in a topic. Pictures and videos can help to bring out your kid's creative side. They also encourage children to share their ideas, ask questions, and improve their thinking through curiosity.
Common media tools to introduce your lessons include symbols, cartoons, paintings, magazine ads, etc. You can also get them to listen to songs that teach a thing or two about your topic. This method is particularly effective for vocabulary development and learning about cultures.
Pose a Challenge
You can introduce a topic to your kid by getting them to attempt the skill you wish them to learn. For example, if your topic is about writing emails, you can get them to write one before the lesson commences. This method is beneficial for many purposes.
First, getting them to attempt a skill gives you an idea of their strengths/weaknesses and the areas that need special attention. It also makes your kid open to learning from their mistakes. Lastly, setting challenges for your child keeps them engrossed in the learning process.
Play a Game
Playing games with your kid is one way to turn their interests into valuable lessons. This way, your child can learn without even knowing they're learning. Games will keep your child excited and energized while making learning fun. All you have to do is ensure that the games you introduce are relevant to the topic content
Make Learning More Effective For Your Child with Explico
Are you looking for more innovative ways to enhance your child's academic performance? Then a premium online teaching and learning platform like Explico is your best bet.
At Explico, your child's academic success is our sole priority and we offer personalized teaching services to achieve this goal. From formative tests to regular assessments, accurate analytical reports, etc., we'll help our kids achieve their fullest potentials by discovering their strengths/weaknesses. We'll help them improve on their strong points while encouraging them to overcome their shortcomings. Visit our online portal for a free assessment now.
5 Ways To Introduce a Topic to Your Child